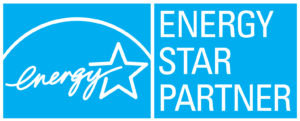 Paul has been in construction for now over 35+ years. Working as a son with his father, to opening up his own painting company. Then working as a General Contractor for Hensley Homes and Ashley Development, then started his own company in 2007.
Paul owned and operated his own company until 2017, then Ethan, his son came aboard and Heritage Building Group & Associates was founded.
Prior to joining the family business, Ethan spent 3 years with Ferguson Enterprises as a residential/commercial inside sales associate, as well as working in national sales for a local staffing company for 2 years.
In February of 2021, Paul and Ethan decided to expand the family business and bring on the youngest of the family Patrick. Patrick spent three years with Ferguson Enterprises working in residential sales and part of the commercial quotation division.
If there was one thing every customer has in common with Paul, Ethan and Patrick, it's that they are considered family. Heritage Building Group is a family owned and operated company that treats each customer and project, like it is their own. You will be in direct communication with Paul and Ethan, from the first meeting, to the very last day of the project.